CrocoMars is a top-down shooter for the colonization of Mars by reptilians, executed in pixel graphics.
You will find exciting adventure and crazy battles. You will pass through pain and betrayal, through defeat and mushrooms.

Features:
• nice pixmap graphics and animation
• full hardcore
• no saving, only your skill will help you survive!
• Three species of Mushrooms that do not affect anything.
• an intriguing plot
• pain

From the author.
Arthouse look at the colonization of Mars ... Reptiloid, Captain Deer, Flying Octopus, Mushrooms and Pain ... I could not film, so I made a game.
Mars is a wonderful planet. I was not on Mars, but I'm sure that the Mushrooms grow there and the Flying Octopuses live. And beneath the surface are the Talking Stones.
If you want to be the first to colonize Mars, then you must be a Reptiloid. But most likely, you are not a Reptiloid ... If you were a Reptiloid, then you would have a friend Captain Deer who betrayed you ...
This game is about the difficult fate of one Reptiloid, who has the honor to capture Mars.

Do you want Cracker? If so, go to the store ... And do not forget to buy milk!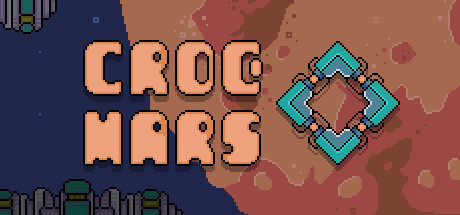 | | |
| --- | --- |
| Release date | 2018-03-05 |
| Developer | Yah_Shi |
| Publisher | Rhino Games |
| Achievements | 28 |
| Languages | English, Russian |
| Platforms | Windows |
| Steam id | 798280 |
| Steam page | CrocoMars Steampage |
| Install | Install CrocoMars |
Player statistics for CrocoMars in April 2019
---